Hi there!
We're continually looking to add fabulous new people to our team.
We're a dynamic, fast-paced, high-energy team with the most AMAZING customers.  Yes, we're biased, but it's true! 😉
We're passionate about helping active and aspiring entrepreneurs, small business owners, content creators and real estate syndicators navigate the challenges of organizing and scaling a successful business. 
Our super-power is our culture!  
We put a strong emphasis on creating a high-trust environment where each team member can learn, grow, and contribute at a high-level.  
Having the utmost confidence in our leaders and teammates allows us to consistently deliver top-notch results to our internal and external customers.  And of course, have a ton of fun doing it too! 
The Organize To Scale™ Team is what every entrepreneur secretly dreams about having … we're the team they want in their corner when their vision is on the line.  We show up, work hard, and persistently execute.  Learn more about our mission here >> 
We're not clock-punchers, paper pushers, twiddling our thumbs and waiting for someone to tell us what to do next type of team.  
We're innovative, resourceful, dynamic, proactive, servant-minded, persistent, and always driving hard towards our deadlines so we can take a bubble bath with a bottle of wine knowing we impacted lives today! 
If this sounds like you'd click with us … read on …
Our Offerings Include
The below are projects, tasks, and services we offer our clients.
✓ Calendar Management
✓ Email Management
✓ Website Management
✓ Website Design
✓ Website Development
✓ InfusionSoft Management
✓ CRM Management
✓ Webinar Management
✓ Event Management
✓ Event Planning
✓ Copywriting
✓ Proofreading
✓ Email Marketing
✓ Social Media Marketing
✓ Social Media Management
✓ Social Media Posting
✓ Social Media Engagement
✓ Content Creation
✓ Graphic Design
✓ SEO
✓ Google Analytics
✓ Keyword Research
✓ Customer Service
✓ Marketing Coordination
✓ Podcast Production
✓ Video and Audio Production
✓ Sales Funnels
✓ Bookkeeping
✓ Accounting
✓ Client Appreciation Gifts
✓ Online Research
✓ Project Management
✓ Meeting Minutes
✓ Presentation Preparation
✓ Data Entry
✓ Document Management
We operate using InfusionSoft, Salesforce, WordPress, G Suite, Google Drive, Google Calendar, Dropbox, OneDrive, AWS, Zoom Webinar, Skype, Slack, Asana, Trello, LastPass, Apple Products, Microsoft Products, Adobe Products, Facebook, Twitter, YouTube, Instagram, LinkedIn, Canva, and many more!
Our Values
.
We believe a strong team is built from strong culture.
✓ High-Trust Environment
✓ Relationships for Life
✓ Extreme Ownership
✓ Outrageous Sense of Urgency
✓ Growth is Life
✓ 6 C's – Character, Commitment, Competency, Consistency, Capacity, Compatibility
✓ Whole-Hearted Living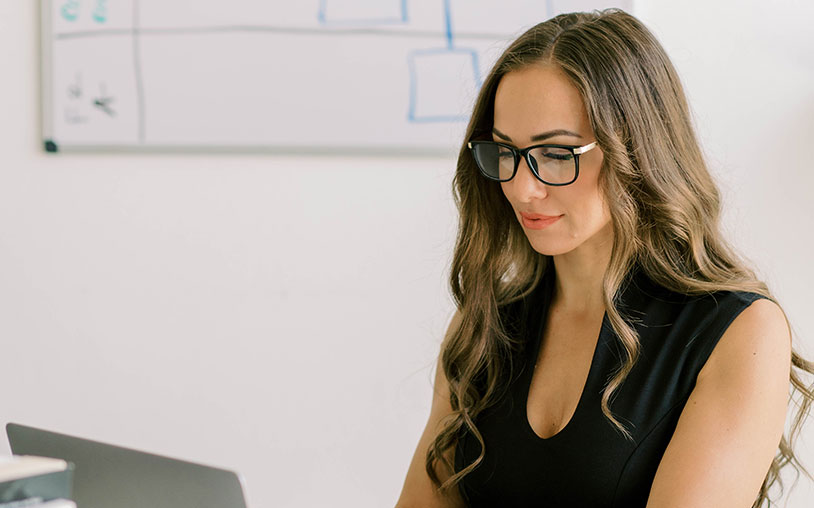 Getting Started
.
All positions start small and grow from there. This is a 1099 contract role and each team member is required to sign a subcontractor agreement to begin work.
Work From Anywhere
.
Working from your home office, kitchen or the beach somewhere - that's up to you. You must have a strong internet connection, reliable computer and mobile phone, web camera and headphones.
How to Join Our Team
.
To set you up for success, it's important we make sure working with us is a match.
1

Tell Us Who You Are
Apply to join our team by telling us a little about yourself, your experience, and how you best get tasks done.
2

Let's Talk
After reviewing your application, we'll schedule an initial two-way interview to determine if it's a match. We'll ask you some questions and you can ask us as well.
3

Perform Sample Tasks
Based on our conversation, we'll send you a few sample tasks to complete to make sure your raw skills are a good fit for our current needs.
4

Getting Started
If it's a match, we'll begin the virtual on-boarding process which includes selecting a start date, filling out the paperwork, completing the initial training sessions, and receiving your first assignments. Yay!
Sorry, there are no open positions at this time.