The Ripple Effect of Celebrating Our Wins
Our team is celebrating the ONE YEAR Anniversary of Organize To Scale™!
And as I've been reflecting on this past year and the lead up to launching OTS … it's sprinkled with a lot of wins and a whole bunch of losses.  Read the story here >>
Every entrepreneur, leader, and syndicator we know and serve has their version of this same story.
A not so roses and daisies ride to the top … many head-spinning, heart-breaking, and tummy-turning moments that made us dig deeper and hustle harder.
Building and scaling a business requires a lot of heart, an even larger amount of grit, and an unwavering tribe of people supporting us.
As mission-driven leaders, visionaries, and action-takers it's natural to get caught up making things happen and miss the joy of the journey.
So this is a reminder for us as much as it is for you … Let's celebrate the journey!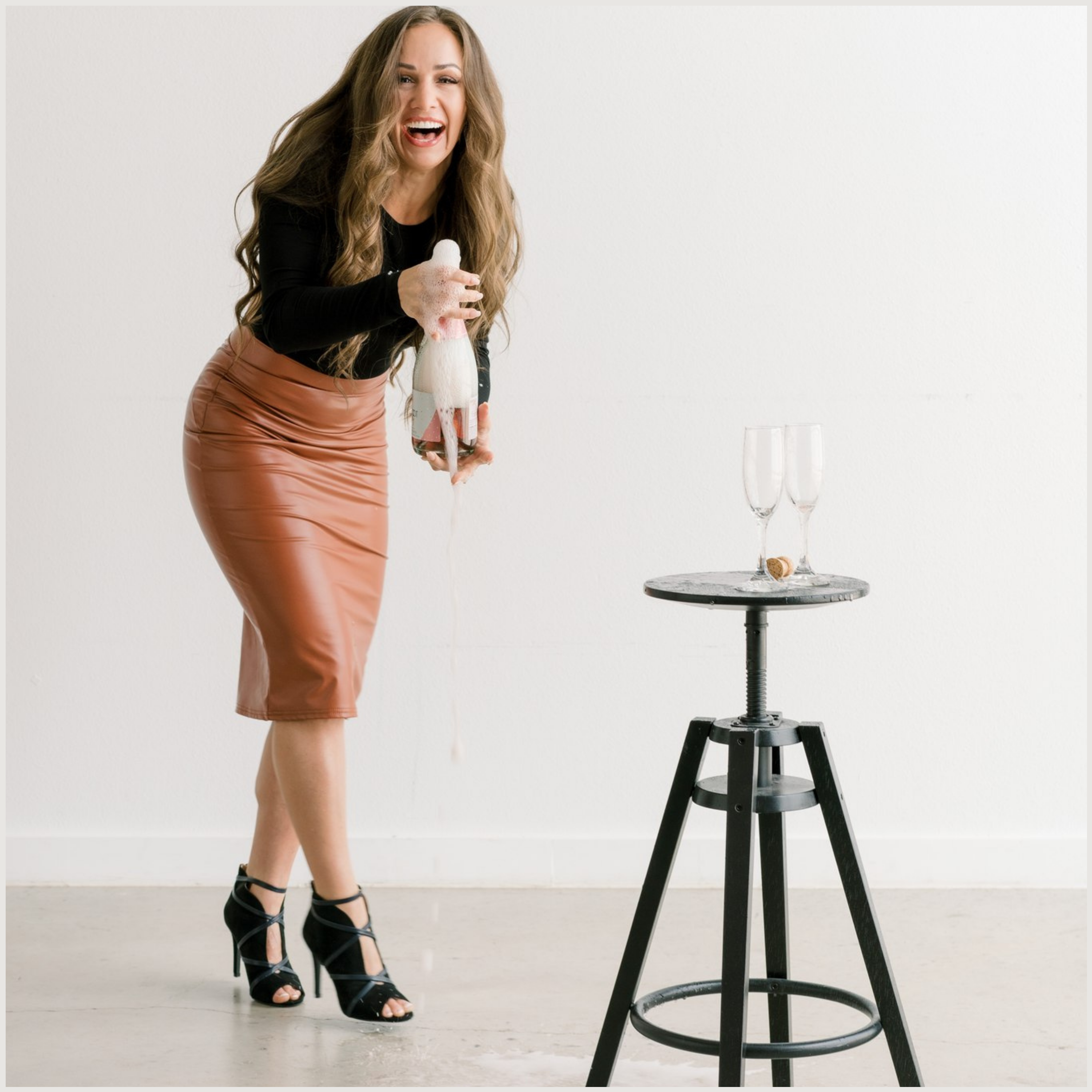 Celebrate the mission we've been entrusted to carry-out
Celebrate the fortitude to keep going when things seem to be unraveling
Celebrate the people and resources who show up just in time
Celebrate the ooh-so close but not quite enough moments that kept us from going down the wrong path
Celebrate the mentors, advisors, cheerleaders and teammates that showed up when leaving us on our own would've been more convenient
Celebrate our spouses and family members who hold things down so we can push forward in business
Celebrate the little wins just as much as the big wins
Celebration is really just another form of gratitude.
"Gratitude is the healthiest of all human emotions. The more you express gratitude for what you have, the more likely you are to have even more to express gratitude for." – Zig Ziglar
A helpful tool my dear friend and business coach encouraged me to implement at the start of Organize To Scale™ … was a Celebration Journal.
This daily Celebration Journal was a powerful tool to keep me searching for the wins each day. 
And as we know, when we stack wins … we generate positive momentum.
And positive momentum creates more confidence and confident leaders and teams take more action … and action generates more results.
As a leader, protecting our personal confidence and the confidence of our team can be the secret sauce for getting more done with less heartache.
Celebrating wins has a ripple effect that isn't always measured in numbers and on spreadsheets, but it's felt in our culture and day-to-day fulfillment.
So, cheers to celebrating your journey as much as we're celebrating ours!