Two Questions to Ask When Navigating Plot-Twists in Business
Just as I thought, it was going alright 🎶
I found out I'm wrong, when I thought I was right 🎶
It's always the same, it's just a shame, that's all 🎶 
Ever feel like you're in a rhythm with your business … you've got all your ducks in a row … and then out of nowhere, your ducks start keeling over?!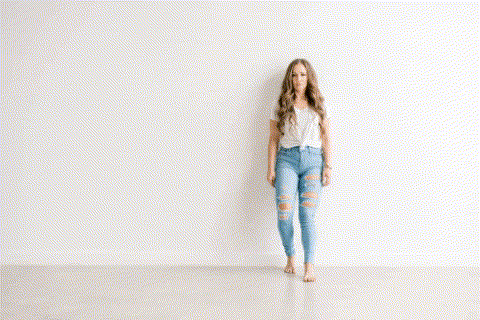 Even when we're clear on our vision … have a strong brand, great culture, and solid operational disciplines …
Building and scaling a business is full of plot-twists and curveballs.
Our most fundamental job as entrepreneurs is problem-solving.
And not just the glitz and glam problems, BUT the dirty, grimy, "I wish someone else would handle it" kind of problems.
Being a leader when things are roses and daisies is easy.  Being a leader when shit hits the fan takes grit.
John Maxwell says, "a certainty that hasn't been tested can't be trusted."
The plot-twist moments reveal the strengths or gaps in our business.  It's the testing ground for measuring the fortitude of our brand, operations, and team.
The biggest revelation during these times is … how we perform under pressure and who we want by our side when we're in the thick of it.
When our backs are against the wall, the clock is ticking, our ducks are dying, and the light at the end of the tunnel seems turned off …
Can we think clearly, identify the real problem, execute quickly, and emerge stronger than before?
The only way to know for certain is under pressure … and that's where resilience and grit within ourselves, our team and our businesses are forged.
The two questions to ask in the midst of a plot-twist are …
Building and scaling a business is challenging on a good day … on a bad day it can feel overwhelming … like a snail climbing Mt. Everest.
But keeping our heads screwed on straight when the weight of the plot-twist is mounting is crucial to successfully identifying the root problem.
If we fail to identify and solve the real problem, we're just kicking the can down the road and creating an even bigger mess for ourselves in the future.
"If I had an hour to solve a problem I'd spend 55 minutes thinking about the problem and 5 minutes thinking about solutions." – Albert Einstein
Having the right mentors, advisors, coaches and teammates on speed-dial to help identify the real problem AND tactically help solve it is a game-changer.
Because as entrepreneurs and syndicators who are scaling our businesses, we need to be consistently pushing the ceiling of growth.
And when we're pushing for growth … the pressure will rise.
So, getting good at asking and answering these two questions is key for scaling.
Being a leader and having a team that can remain solution-oriented and nimble under pressure makes the journey to prosperity so much more attainable and enjoyable.
We hope this helps you navigate the curveballs of scaling a business.